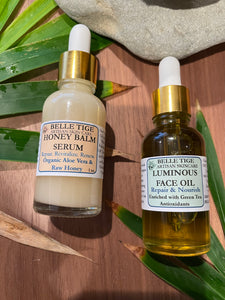 Luminous Face Oil. Honey Balm Serum.

This Luminous Honey Set is perfect for a bright, glowing, and hydrated complexion. It contains honey, which is known for its natural moisture-retaining capabilities, as well as green tea antioxidants to help firm skin and reduce the signs of aging.
Honey Balm is the base of the nourishing foundation and coupled with the firming quality of the luminous face oil.